3 Interesting Facts About Garage Door Openers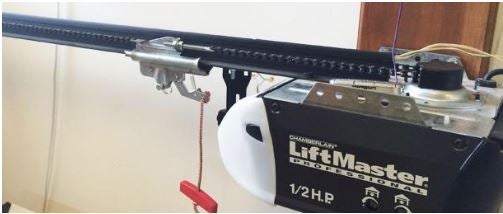 Nearly every new home has a garage door opener Pittsburgh and many older homes have been remodeled to include one. This seemingly simple piece of technology is actually a device that is equipped with several different abilities, all designed to make your life easier. Garage door openers are capable of handling different sizes and weights of garage doors. Newer models are equipped with safety features that provide optimal safety and convenience. Here are three interesting facts about garage door openers that you might not know about.
Increase the Value of Your Home
When it comes to adding value to your home, many don't think about installing a garage door opener. When homes are equipped with the right garage door and garage door opener, it can make a huge difference to the value of your home. One of the biggest reasons why this is true is that they provide your home with added security. Automatic garage door openers not only keep your family, home, and belongings safe; some models are even equipped with built-in safety features, such as rolling codes and vacation mode protecting your home while you're away. Along with built-in security features, many garage door openers are quiet, energy-efficient, low-maintenance, and affordable.
Garage Door Openers Have Improved
Over time, garage door openers become outdated, worn down, or misaligned. As a result, the vast majority of garage door accidents result from faulty openers. The garage door industry is working hard at constantly improving the technology found in garage door openers and sensors. When considering a new garage door opener, it is important to get the opinion of a garage door expert. While openers that are equipped with all the bells and whistles might be attractive, it isn't necessarily the right fit for your garage door.
New Openers are Safer Than Ever Before
To prevent children, vehicles, and pets from getting trapped beneath a garage door, safety sensors should be built into every garage door opener. If your sensors are damaged, broken, or not working properly, you don't necessarily need to invest in a whole new unit. Often, this type of damage can be repaired or replaced. But, if you live in a home with an older model it might be in your best interest to invest in a newer one. Especially if your unit is missing any safety sensors, it could potentially be putting your family, pets, and vehicles in unnecessary danger. Even if your model is in working condition, it still might be worth looking into an upgrade for the safety features.
Whether you are looking for a new garage door opener Pittsburgh, or are in need of some repairs on your current model, contact the experts at Thomas V. Giel Garage Doors today. With years of experience, trained technicians, and professional knowledge, you won't find a better garage door supplier than those at Thomas V. Giel Garage Doors.