3 Popular Residential Garage Door Styles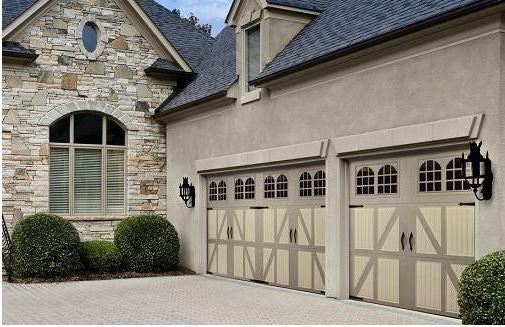 Your home is not only the place where your raise your family, but it also reflects your style. Your residential garage doors Pittsburgh are the largest entrance to your home, and a major factor when it comes to "curb appeal."  That being the case, it is good to personalize your door to reflect your style by selecting a door that is unique to your home.
Traditional Raised-Panel Garage Doors
While traditional, the raised-panel garage doors are still a clean and classic look. This particular style of door is identifiable due to its iconic symmetrical, raised-rectangular panels. Traditional doors are available in different sizes and colors, with or without glass, to help you achieve the exact look you are searching for.
Contemporary Garage Doors
Homes that are newer and more contemporary, can be greatly enhanced by a contemporary garage door. These types of doors provide homes with a clean and functional design that enhances curb appeal. Contemporary doors are available in aluminum, glass, steel or wood. If you are looking for a truly unique yet beautifully contemporary door, a combination of metal, glass, and wood can create a fresh look for your home's exterior.
Carriage-House Garage Doors
Carriage-house style garage doors are sometimes referred to as barn style garage doors. These doors have a distinct rustic style, making them stand out from all the other garage doors on the block. Carriage-house garage doors are the perfect complement to a craftsman or mission style home. If you're a homeowner looking for a distinct door with an aesthetically pleasing look that can complement your home's existing décor, the carriage-house door is the perfect style for you!
When you are looking for the right door for your home, Thomas V. Giel Garage Doors is your residential garage doors expert in Western Pennsylvania. With years of experience and a wide selection of residential garage doors Pittsburgh to choose from, you can't go wrong purchasing your next garage door from Thomas V. Giel Garage Doors!