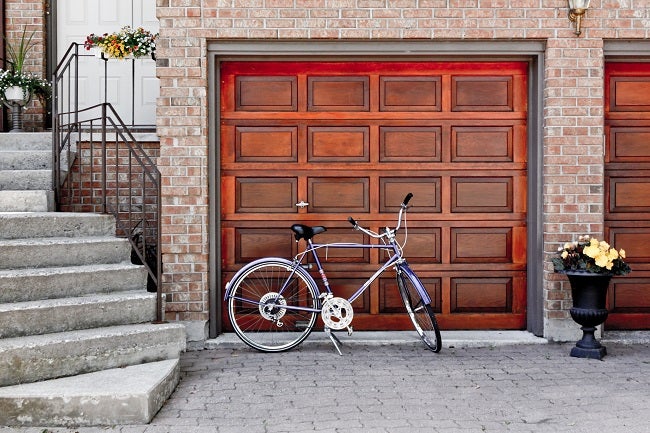 Garage doors are designed to increase the level of security on a property. Over time, the products can begin to deteriorate, and the door will need to be replaced. Although you may want to save money, there a few reasons you should avoid installing the garage door without the help of a professional.
Risk of Injury
Without the proper tools and experience, it can be easy to put yourself or others at risk of an injury while installing a garage door. Professionals have the knowledge and training needed to perform the task. It's important to remember that the installation process is physically strenuous and can be dangerous due to the parts that are involved. If you get injured during the install, your medical will certainly offset the potential DIY savings.
A Complicated Process
Although you may be handy when it comes to performing minor repairs around the house, a garage door installation can be difficult for anyone who isn't a specialist. There are many different parts involved, and this can make it easy to spend a lot of time on the job.
Mistakes
Many homeowners who attempt to perform garage door installation Pittsburgh PA make mistakes due to the number of steps involved. Mistakes can be costly to repair and cause you to spend more money in the long run. Many errors lead to the garage door not being able to close. If the garage is left open for many days, this can put your personal belongings and family members at risk.
Special Tools Required
It's important to hire a professional to perform a garage door installation Pittsburgh PA because special tools are required to complete everything correctly. Since you probably won't have the necessary tools or equipment available in your home, you may have to spend a significant amount of money attempting to purchase them at a local home improvement store. If you attempt to perform the task without the right tools, there's likely to be damage to the parts and your home. You'll end up saving more money by hiring a professional to handle the project.
Although you may feel confident enough to install a new garage door, there are many reasons that the task should be left to an expert who is skilled and trained. You can avoid mistakes and save more money by hiring a professional. When you're ready to start your installation, reach out to the specialists at Thomas V. Giel Garage Doors .